Ingemar Bengtsson
My name is Ingemar Bengtsson, and I have been a lecturer at Fysikum in Stockholm since '93 (and a professor since '00). My previous "career" was at Chalmers, CERN and Imperial College.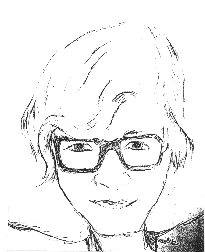 This is me (as drawn by

Jörgen

Hansson in '73)
The research areas that I like the best usually have something to do with geometry. General relativity is a favourite. Most of my work there is on black holes. My strongest prejudice is that the world has four dimensions; this is the direction in which I look for clues about quantum gravity. Then I work on quantum information theory, since the geometry of the space of quantum states is wonderful and rather mysterious. What I find fascinating about relativity and quantum mechanics---as it happens, the two deepest theories we have---is that their basic equations have been around for a century, and yet they keep springing conceptual surprises on us. I am looking for the next surprise there, but I do keep a weather eye open on other subjects as well.

There are two things on my mind at the moment: An unexpected connection between quantum mechanics and the deeper recesses of number theory, and the localisation of energy in relativity.

I am told that some scientists think that there is something queer going on in the Universe while others, on the whole, don't. I tend towards the former viewpoint, but this is probably not apparent from my published papers. Some examples of those are:

Well, it goes on. I wrote my best paper last year. Of course, not all my papers are published.

If any youngster wants to see what a "preprint" used to look like, here is one:

With Karol Zyczkowski from Krakow I have written a book on quantum mechanics, seen through our eyes. The Cambridge University Press published the second edition in 2017:

I occasionally try to write popular science articles. They are all in Swedish:

If you want to hear me trying to explain gravity (på svenska), you can do it from home.

In the department I am a member of the "KOMKO" group, which includes the (informal) Relativity group (it has a little homepage of its own) and the group for Quantum Information and Quantum Optics.

My views on teaching happen to be identical to those of Fred Hoyle, as expressed in " The Universe: Past and present reflections " (Ann. Rev. Astr. Astrophys. 1982), so there is no need to repeat them here.

This academic year I taught Electrodynamics and Introduction to Quantum Information and Quantum Computing.

· Elektrodynamik I. The book for the course is no less than that of J. D. Jackson, 3d ed. For the details see the course homepage .

· Kvantinformation och kvantdatorer. For more information see the course homepage .

The coming academic year I will teach Electrodynamics again. It is, after all, the best subject.

I enjoy supervising Master's Theses and such things. I have made a little collection of all theses that I saved the pdf files for on a special thesis page.

Examples of lecture notes

: )

My present graduate student is Ole Sönnerborn.

My Erdös number is 3. My Einstein number is 4. My Bohr number is 3. And one more thing. A quote from James Lovelock, which I have had occasion to think about, quite some time ago actually:

"Of all the prizes that come from surviving more than fifty years, the best is the freedom to be eccentric."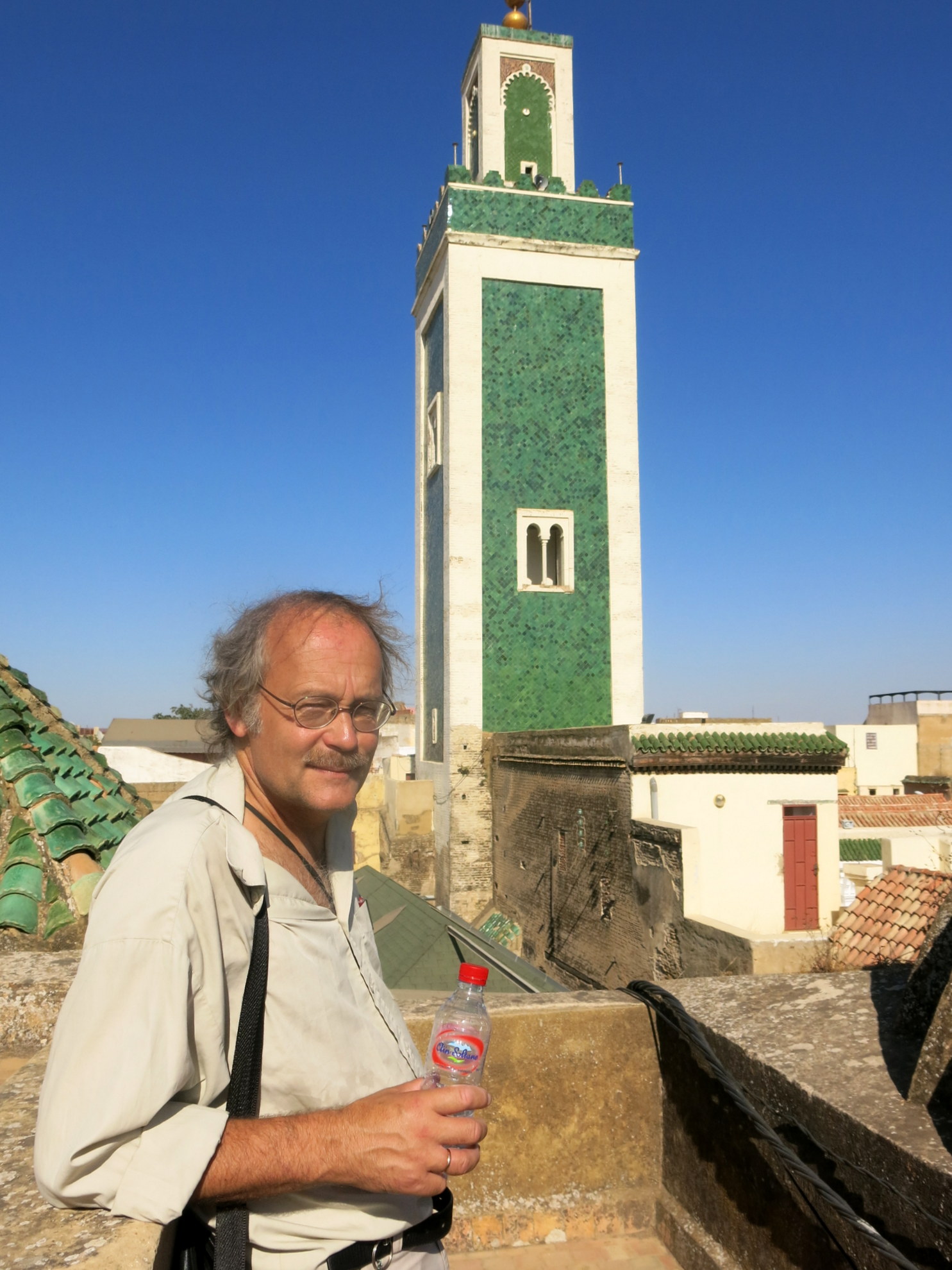 Many years later in Meknes. Photograph by Adan Cabello.
---
Email:
ibeng@fysik.su.se
Test for Vlad
homepage